What To Do When Bed Bugs Bite In Your St. Louis Home
If you've been waking up covered in itchy, red bites, you might have a bed bug infestation. No one likes the idea of having bed bugs in their home, and for good reason. Bed bugs quickly reproduce, so a small infestation can soon become a large one. If you think bed bugs have gotten into your St. Louis house, the sooner you take action, the better. Arenz Pest Management Solutions offers bed bug control services to eliminate your bed bug problems.
Our Bed Bug Control Offerings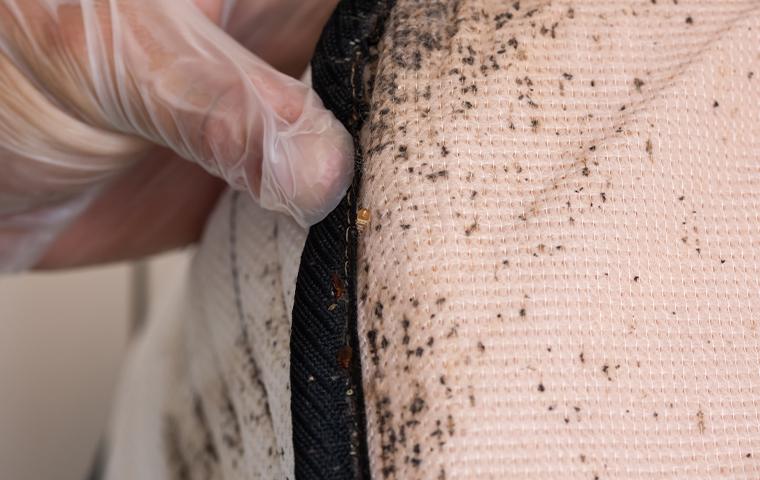 Inspection
Unfortunately, bed bugs are not always easy to identify. Several other bugs are commonly mistaken for these pests because of their similar appearance, and a flea infestation can sometimes be mistaken for a bed bug infestation because of the similarities in their bites.
Before performing any bed bug treatment in your home, we'll inspect to verify if bed bugs are in your house. Not only will we look for the bed bugs themselves, but also the signs they leave behind.
Signs of a bed bug infestation include the following:
Droppings

Shed casings

Blood spots

Bites

Eggs
Treatment
If we determine that bed bugs are present in your house, we'll discuss your treatment options with you, then schedule a service appointment. We'll also provide you with a prep sheet of tasks that must be completed prior to our arrival. The more access we have to your house the better, so we'll ask you to do things such as remove and launder bedding, remove clothing from closets and drawers, and more.
On the day of your treatment, you'll need to leave your home during the service appointment. Although we focus on bedrooms, we'll treat your entire house. We use a variety of methods of treatment, including sprays, dusts, and spores.
Follow-Up
Bed bug infestations typically require a follow-up or two in order to fully eliminate the infestation. We'll return on a bi-weekly basis until your bed bug problem has been eliminated.
Say Goodbye To Pesky Bed Bugs
Bed bugs are stress-inducing, and are not easily eliminated. When you have an infestation, professional control is necessary to ensure that the problem is fully eradicated. If you suspect bed bugs are in your home, contact Arenz Pest Management Solutions right away. We'll eliminate your bed bug problem so that you can rest easy.
Call Now To Start Protecting Your Family
Complete the form below to schedule your no obligation inspection.