Are You Sharing Your St. Louis Home With Termites?
It may seem like you and your family are the only occupants of your St. Louis home, but it's possible you're sharing it with tiny, destructive house guests. Subterranean termites often get into homes without being noticed. Once inside, they eat away at any wooden structures they can find. Termite colonies can grow into the hundreds of thousands of members, so it's easy to understand how quickly a termite infestation can become a big problem for the safety of your house. If you think you have a termite problem or want to prevent one before it occurs, contact your St. Louis area Arenz Pest Management Solutions.
Our Termite Control Offerings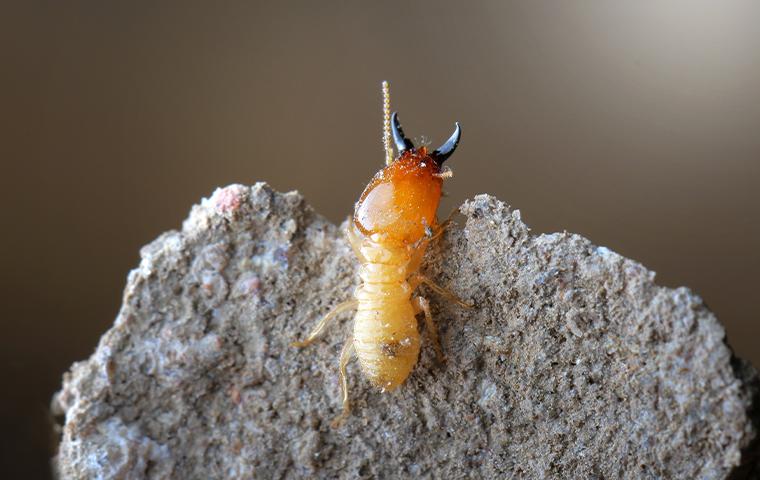 Inspection
We begin our termite control service with a thorough inspection of the interior and exterior of your house, including crawl spaces, attics, and garages. Termites rarely come out in the open, but our experienced technician inspectors are experts at identifying the subtle signs of a termite infestation.
Once our inspection is complete, we'll meet with you to discuss the results and your treatment options. We'll recommend the best course of action for your particular situation.
Treatment
We use Termidor® HE to eliminate active termite infestations and prevent future ones from occurring. Treatments will vary on a case by case basis, but we most often treat around the exterior perimeter of your home and the interior perimeter of your garage. We can also spot treat as necessary.
Follow-Up
To protect your home long-term, you need continual termite protection. We offer a renewal program with our termite treatments. This service includes periodic inspections to ensure that there is no new termite activity in your house.
Protecting Your St. Louis Home From Wood-Destroying Insects
Termites are bad news for homeowners. If they get into your house, they will cause substantial damage that is usually not covered by homeowners insurance. Protect your home from wood-destroying termites with termite control from Arenz Pest Management Solutions. We use top-of-the-line methods and products to ensure that your home remains termite-free. Contact Arenz Pest today to schedule an inspection.
Call Now To Start Protecting Your Family
Complete the form below to schedule your no obligation inspection.