Are You Buying Or Refinancing A Home In St. Louis?
Whether you're buying a new home or refinancing your current home, certain conditions must be met before your lender can approve your loan. Typically, one of these conditions is to have a Wood-Destroying Insect (WDI) Report filed. These reports require that an inspection be performed by a professional. Then a report must be written and filed. Arenz Pest Management Solutions in the St. Louis area offers this service.
Our WDI Report Offerings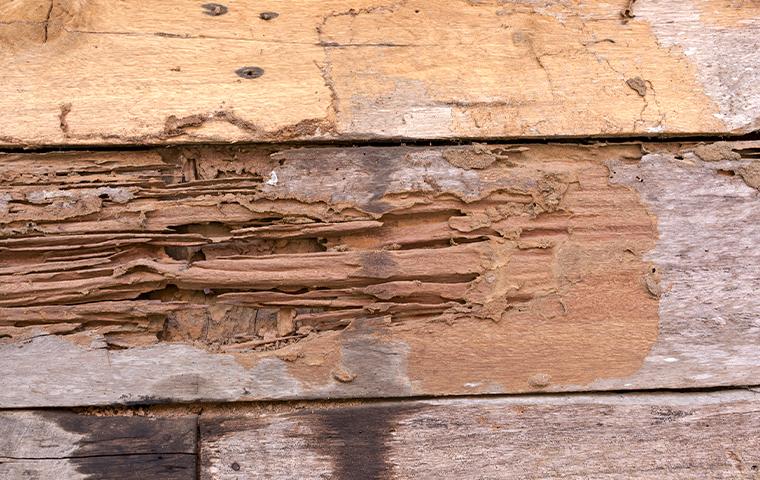 Even if your lender doesn't require a WDI Report, it's a wise decision to have one done before purchasing a new home. You wouldn't want to move into a house only to find out that it has extensive damage from wood destroying insects.
The first step in the WDI Report process is for one of our technician inspectors to visit the home to perform a thorough inspection. We carry Supra Keys, so you don't have to worry about being present.
During the inspection, we'll check the interior and exterior of the house, as well as the interior of the garage. We come prepared with a ladder, flashlight, and probing and sounding devices in order to perform a detailed inspection.
Our inspections include the following wood-destroying insects:
Subterranean termites

Carpenter ants

Powderpost beetles

Carpenter bees
Upon completion of the inspection, we'll write up a report and deliver it to you via email.
Move Into Your New St. Louis Home With Peace Of Mind
Whether you're in the process of moving or refinancing, knowing whether or not wood destroying insects are damaging your house is important information to have. Having a WDI Report completed by Arenz Pest gives you the peace of mind you need to move forward with your plans. Contact us to schedule your inspection.
Call Now To Start Protecting Your Family
Complete the form below to schedule your no obligation inspection.